Please read about 2021 World Bioethics Day Celebration!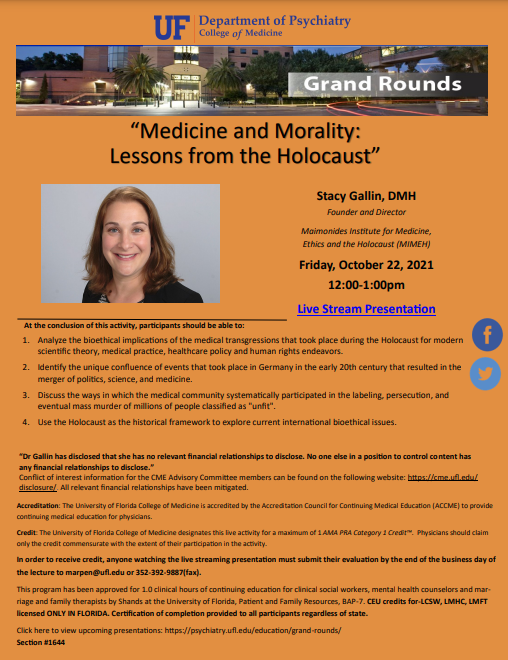 Past World Bioethics Days
On Friday, October 11, 2019, from 8:30 AM to 3 PM, we celebrated World Bioethics Day with presentations and a grand rounds by Dr. Andres Pumariega. Thank you to all of our attendees and presenters. Please see this article for a summary of the day.
Questions? Email cnickerson@ufl.edu