UF-VA UNESCO Bioethics Unit
The United Nations Educational, Scientific and Culture Organization (UNESCO), recognizing the challenge of global medical care and newly emerging technologies, established a bioethics program in 1993. Over the next twenty years, several declarations were promulgated, but little impact could be seen in practice.  In 2001, with a vision to improve the teaching and practice in medical schools throughout the world, UNESCO established the Bioethics Chair with headquarters in Haifa, Israel ("Chair" is used in this language to mean program). The Chair has since grown to 150 units worldwide.  Through this program, UNESCO developed a Declaration on Bioethics in 2005, developed a core curriculum for teaching bioethics in 2008, and in 2011 produced a global guidebook in six languages for establishing bioethics committees. The Chair continues to produce specialized curricula, coordinates activities for World Bioethics Day and promotes ethics education globally at all levels of health care. Activities of the UF-VA UNESCO Unit are described under the "Activities" tab.
The USA has a robust bioethics infrastructure, primarily targeting research activities. However, according to the American Medical Association's web page on International Medical Graduates, in the year 2006  International Medical Graduates from 127 countries counted as 228,665  (approximately 25%) physicians out of a total of 902,053 physicians in the USA. This global interconnectedness of medical practice compels a global dialogue on medical education, including global bioethical principles.
Mission Statement of the UF-VA Bioethics Unit
The mission of the UF-VA UNESCO Bioethics Unit is to promote the teaching of ethics into everyday clinical teaching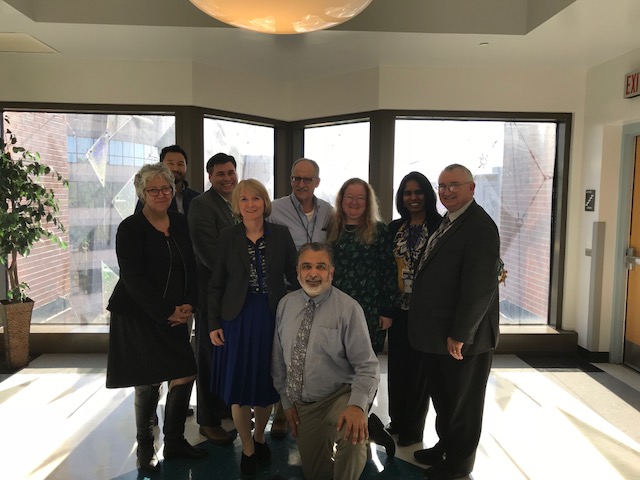 Objectives of the UF-VA Bioethics Unit
Integrate principles of bioethics into daily clinical practice.
Increase the visibility of teaching bioethics in the clinical setting.
Promote awareness of the UNESCO Declaration on Bioethics.
Support the curriculum of the UNESCO Bioethics Program.
Proposed Activity framework for the UF-VA Bioethics Unit
The UF-VA Bioethics Unit complements and integrates the UF Bioethics Program and the VA integrated Ethics Program by developing, implementing and measuring the teaching of clinical ethics in clinical settings.
There is no financial arrangement between UNESCO, UF or the VA. There is substantial overlap in the objectives of the program, the objectives of the VA and the objectives of UF training programs.  The Director's role is to develop those areas of overlap synergistically.
The UF-VA UNESCO Bioethics Unit is supported by a multispecialty volunteer committee of faculty with primary appointments at the VA and UF-Shands.  Included on the Founding Steering Committee are members of the established UF Bioethics and Law and Medical Professionalism, as well as bioethics committee members from UF-Shands and the VA.
Attending our next meeting
Please email cnickerson@ufl.edu to receive a calendar invite for our next Unit meeting. You can dial-in remotely via zoom or attend in person at the McKnight Brain Institute at 4 PM EST on December 9.
Contact: Joesph (Joe) E. Thornton, M.D.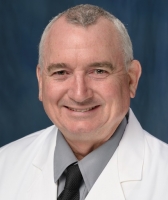 Head, UF-VA UNESCO Bioethics Unit
Email: joethornton@ufl.edu
Office: 352-548-6803
UF Health Shands Hospital

Chief of Psychiatric Services

University of Florida College of Medicine

Associate Professor of Psychiatry
---
Contact: Caroline Nickerson
Executive Assistant, UF-VA UNESCO Bioethics Unit
Email: cnickerson@ufl.edu
Phone: 407-562-7793